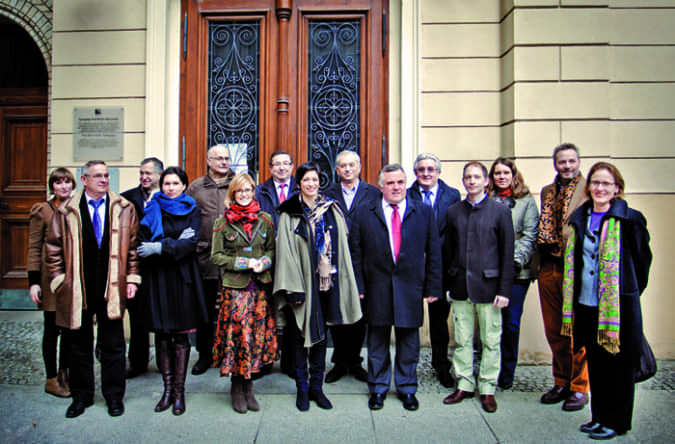 The Bente Kahan Foundation is committed to furthering mutual respect and human rights through the perspective of the tragic European Jewish experience. The Foundation started its activities in 2006 with the specific goal of restoring the White Stork Synagogue and creating there a vital center for Jewish culture and education that honors and preserves the 800 year-old-history of Jews in Wroclaw and Lower Silesia. The restoration project was completed thanks to founds from a European Economic Area grant (EEA – Norway, Iceland, Lichtenstein), the City of Wroclaw, the Union of Jewish Religious Communities in Poland and its Wroclaw Branch as well as the Foundation itself. The White Stork Synagogue officially re-opened on May 6, 2010.
Goals and objectives of the Foundation:
Overcoming stereotypes and preventing antisemitism, racism and intolerance | Presenting Jewish cultural heritage, history and religion in Poland and abroad | Developing Jewish culture in Poland and worldwide | Launching and supporting educational and research initiatives in the area of Jewish culture | Documenting and commemorating the history of Jews with emphasis on the Holocaust | Launching and supporting initiatives that promote communication among nations, cultures and religions | Revitalizing the buildings and facilities of the Jewish Community in Wroclaw, ul. Wlodkowica 7 | Supporting such activities of individuals and organizations that may coincide with the above-mentioned goals and objectives of the Foundation | Launching fund-raising initiatives for the purpose of any and all of the above goals and objectives.
Non-exclusive acts that the Foundation may engage in pursuance of the:
Organization and financing of festivals, concerts, stage productions, workshops, exhibitions, radio and television broadcasts, film shows | Publishing | Research and studies; conferences, seminars | educational activities, training, lectures | Granting of scholarships and financial support to competition winners | Cooperation with governmentadministration and local authorities | domestic and/or overseas organizations that pursue like objectives | educational, research and cultural institutions.